Jamie Heyl and Amanda Broussard
Who We Are
---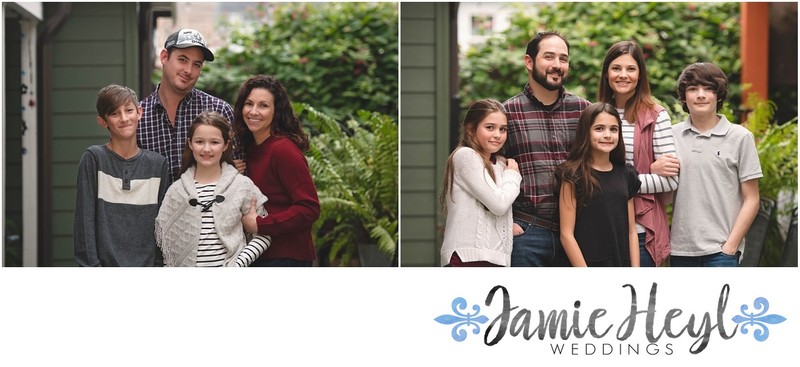 ---
We are Christians, sisters, daughters, wives and mothers.
Jamie (me) is a Louisiana wedding photographer who has been photographing weddings in the Houma, Thibodaux, Morgan City and New Orleans area for over 12 years. I began my career as a Morgan City family and child portrait photographer and quickly branched out into Morgan City weddings. After 5 years in Morgan City, we moved to Houma for my husband's job but some of my client base remains in the tri-city area of Morgan City - Berwick - Patterson but much of my business has now transitioned into Houma wedding photography as well as weddings all over South Louisiana. After many years, I have realized that my passion and specialty lies in wedding photography as well as newborns and baby's first year. This is now where I focus my time and attention.
My husband and I, who I've been married to for almost 14 years, are both from the New Orleans area. I grew up in Gretna and graduated from the University of New Orleans after attending an all-girls Catholic high school. Wade also graduated from UNO then got his MBA from Tulane. He currently owns Wasted Time, a custom woodworking business and Elite Tiny Homes, a tiny home building business. We have two children, Hayden (15) and Emelyn (12). We love to travel as a family and most recently, rented an RV and travelled around Missouri and Arkansas.
My associate photographer, Amanda, is my sister. Amanda has been shooting weddings with me for over 10 years and in most cases, will be with me on your wedding day. She is also married and has 3 children - Ethan (13), Adalyn (11) and Avery (10). They live in Lafayette but we are all very close and see each other often.
In addition to photography, we both also work as part time travel planners for Great Destinations Travel - a small, family-run travel agency, owned by my aunt. We specialize in travel to the Orlando area (specifically Disney and Universal) as well as Sandals all-inclusive vacations and cruises.
We are so excited to hear from you and can't wait to hear all about your wedding. Contact us today for information on our collections and what we can offer you.
---