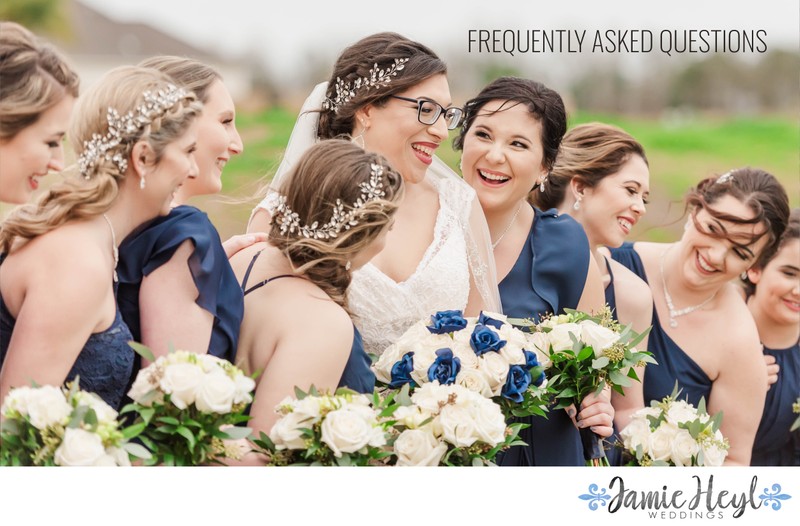 HOW MUCH IS THE RETAINER? WHEN IS THE BALANCE DUE? IS THERE A PAYMENT PLAN?
A $250 retainer is due at the time of signing the contract in order to reserve your date. The remaining balance is due 21 days before the wedding date; you'll receive an invoice as a reminder about 4 weeks before the wedding date. There is not a set payment plan, but you are welcome to make payments as you can as long as it is paid in full by the due date – please be aware that in the event of a cancellation or postponement, any payments made toward the balance are non-refundable. Your invoice can be accessed at any time through the Client Portal and payments may be made through the portal or by mailing a check.
WHEN SHOULD I TAKE ENGAGEMENT PHOTOS AND BRIDAL PHOTOS?

Engagement photos can be done any time before the wedding. Many couples choose to do them about 1 year to 6 months in advance and use them for Save-the-Date cards.

Bridal portraits should be done AT LEAST 2 months before the wedding … this will allow for rescheduling if the weather is bad, spot cleaning of your dress and to ensure your portrait is ready for the reception.



HOW LONG WILL IT TAKE BEFORE MY IMAGES ARE READY?
In most cases, you can expect your gallery to be emailed to you within 4-8 weeks, depending on the time of year. USB drives are mailed within 2 weeks after you receive your online gallery.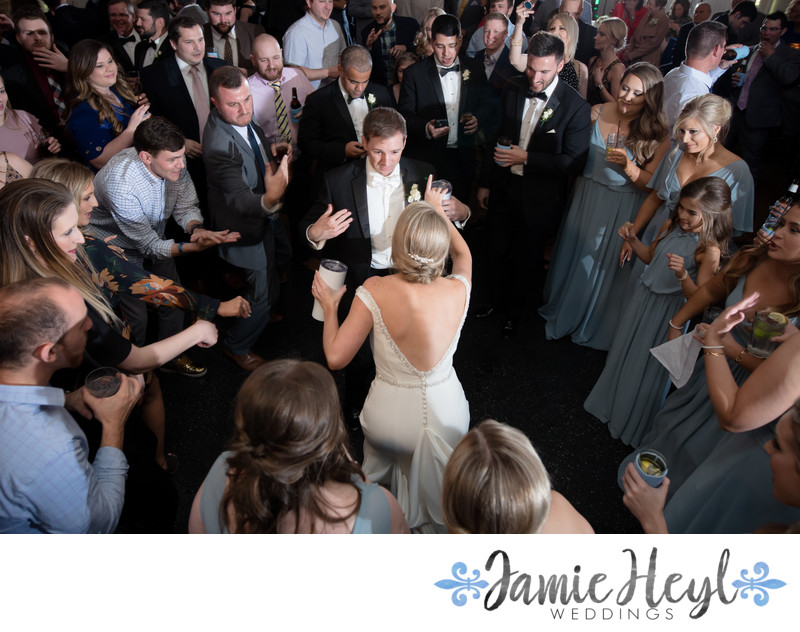 WILL WE SPEND OUR ENTIRE RECEPTION TAKING PHOTOS?
NO, NO, NO! I am very efficient in the way I run my group photos … it is just as important to me as it is to you to get them done quickly so that you guys can enjoy your reception. One of the comments I get at almost every single wedding is how fast I am at getting the photos done (I've also been told I was bossy, but that's a good thing too, I promise!). I encourage my couples to inform everyone who is to be in the photos to be at the right place at the right time. I have a method, and it works. The only time things get a little unorganized is when I have families requesting photos that I wasn't told about beforehand, so please speak with your mom, future MIL, fiance – whoever – to find out what photos they want and when. About 4 weeks before your wedding, you will receive a link to an online form where you can list all of these photos. This form can be accessed through your client portal. If you'd like it sent earlier than 4 weeks, just let me know!
The other way I ensure photos are done quickly is to do them before the wedding party starts to wander off … if at all possible, the entire wedding party should walk in together and stand together while all of the dances are done. Then we can all move as a group to the cake table, get the toasting photos done and then everyone is free to party!



HOW MANY PHOTOS WILL I RECEIVE?

During the course of the 7 hours of wedding coverage, I will take around 700-1000 photos. Your final gallery will contain at least 250-400 … this may sound like a huge cut, but don't feel like you are missing out. I take tons of photos to ensure I get exactly the shots I need – for example, each group photo usually has at least 4 different shots. The shots that you don't see are the unflattering ones, eyes closed, blurry, someone walked in front of me, someone moved and many, many other reasons. At the reception, sometimes its the same group of people on the dance floor all night – you only need so many shots of your Aunt Sue doing the Wobble or your cousin Joe line-dancing. Trust me, you get the best of the best!