KIND WORDS FROM HAPPY COUPLES
---
Kaitlyn and Grant


Jamie is a MUST HAVE wedding photographer! She captured every detail of our wedding day perfectly! The photos are STUNNING! She is very professional and made everything completely stress free. She exceeded all expectations. I definitely recommend!!

Emily and Christian


I had to find a photographer after my original photographer had to back out due to personal reasons. We searched and searched but most photographers were already booked for the day of our wedding. We happened to come across Jamie and let me just say, it was truly a blessing in disguise. She has the most organized and detail-oriented form for you to fill out to make sure she's able to capture every single moment you want to remember for your special day! And by all means, she definitely pays close attention to every little detail you fill out on the form! She and her second photographer bared with us as we lost track of time during all the chaos before during and after the wedding. They even stood in the rain to photograph me, my husband and the wedding party! I wanted bright, happy photos and that's exactly what I got even though the weather wasn't in our favor! She and her second photographer blew us away with how stunning all of the pictures came out!

Avery and Stephan

Jamie made both of our wedding days so fun! My husband usually hates to take pictures, especially when it is hot outside, and even he said how much he enjoyed all of the pictures! We received so many compliments from our families and guest about how amazing our photographer was to work with and how well our pictures turned out. We can't wait for an opportunity to work with Jamie in the future!



Dusti and Dylan

I couldn't imagine having had anyone else photograph our wedding! She's so efficient and got every photo we requested plus so many more that we didn't even think of. She captured so many sweet moments that I'll now be able to have forever. She took charge and helped make sure everything went okay during the wedding and I honestly have no idea what we would've done without her there! We had various issues pop up and nothing phased her. And the photos truly do speak for themselves. ❤️ After having her photograph our wedding and take our engagement pictures, there's no chance of us ever hiring any other photographer. I can't say enough how much we recommend and are thankful for Jamie.

Jamie was the best wedding photographer I could have had! Getting top notch photography was one of my must haves for my wedding so I put a lot of research into wedding photographers. I read reviews, stalked websites, talked to people, etc. After meeting with Jamie I was became super excited about our wedding photography!! And I was not disappointed! Jamie was fast, efficient, and professional on our wedding day. Everyone in the wedding party was impressed by how fast she could get pictures done. She was great with getting every picture we wanted and with everyone we wanted. Now that we've gotten the pictures back, I am even more impressed!!! I ended up with more than 300 pictures that are all super amazing! My friends and family keep telling me how much they love all the photos. They are better than I could ever imagine. The only problem now is trying to choose my favorites! I cannot recommend Jamie enough for a photographer!!!

Rosalyn and Jimbo

We absolutely loved working with Jamie, she was super easy, comfortable, and fun to work with, the pictures she captured were beyond what we could've ever imagined! She captured us perfectly!

Courtney and Gary

It was such a joy to work with Jamie for our wedding day. I was so impressed with how she made sure to capture all the special moments I requested. Not to mention she quickly edited all our pictures and sent them to me!!!!!!!!!! I couldn't have asked for better. Jamie was so easy to work with and the prices were very reasonable. Needless to say Jamie will do all of our photography for those special moments in life from here on out.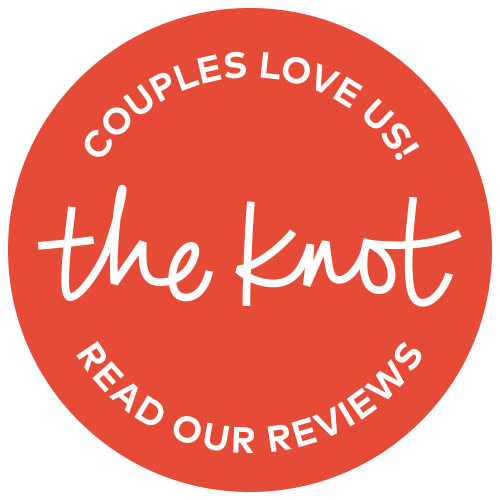 To see more reviews from our past clients you can check out The Knot or our Facebook Reviews!